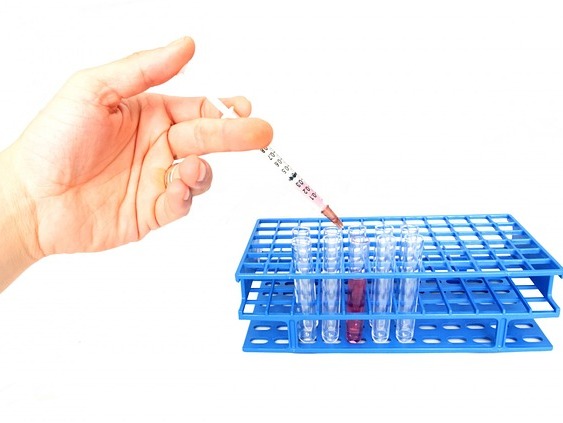 Nedávna kanadská štúdia odhalila sľubnú metódu liečby celiakie. Základom je ľudský proteín elafín, ktorý zohráva kľúčovú úlohu pri zápalovej reakcii, ktorá vzniká pri celiakii – neznášanlivosti lepku. Vedci tiež vyvinuli probiotické baktérie, ktoré sú schopné elafín do organizmu dodávať. Tento objav otvára cestu k novej stratégii liečby celiakie, ktorá je dnes odkázaná len na dodržiavanie prísnej bezlepkovej diéty.
Zdroj: Galipeau HJ, Wiepjes M, Motta JP, Schulz JD et al (2014 Máj); Novel role of serine protease inhibitor elafin in gluten-related disorders., Am J Gastroenterol.; 109 (5): 748-56.
Ďaľšiu potenciálnu liečbu predstavuje enzymoterapia. Príčinou neznášanlivosti lepku je gliadin (súčasť molekuly lepku/ gluténu), ktorý je zodpovedný za zápalovú reakciu sliznice čreva. Gliadin nevedia rozložiť bežné tráviace enzýmy a preto vedci hľadajú enzým, ktorý by tento pre celiatikov nebezpečný fragment, rozštiepil na menšie neškodné fragmenty ešte v žalúdku (teda skôr ako sa dostane do čreva, kde spôsobuje ťažkosti). Ako prvý enzým vynašli vedci tzv. propyl-oligopeptidázu (POP) (1950), ktorá však nie je stála v kyslom prostredí žalúdka. A tak vedci skúmali ďalej a objavili enzým propyl-endoproteázu (PEP), ktorý získali z plesne Aspergillus niger (používa sa v priemyselnej výrobe kyseliny citrónovej, potravinárskych enzýmov…). PEP je 60-násobne účinnejší enzým v degradácii (rozložení) lepku ako POP, navyše odoláva kyslému prostrediu žalúdka. Má schopnosť rozbiť veľkú molekulu lepku na menšie časti, ktoré receptory T-lymfocytov nevedia rozpoznať a tak nedochádza k "napadnutiu" črevnej sliznice a následnému zápalu. Kedže jedlo zostáva v žalúdku približne 1-4 hodiny, je dôležitá rýchlosť akou dokáže enzým lepok rozložiť, ktorá je u toho enzýmu priemerne len 4 minúty. Vedci sa domnievajú, že podávanie takýchto enzýmov poskytne do budúcnosti pacientom nádej odstrániť celoživotnú diétu a umožňiť im tak plnohodnotný život aj bez bezlepkových potravín. Vyžaduje si to však ešte množstvo štúdii a vedeckých výskumov.
Zdroj: American Physiological Society (2006, June 30). Celiac Success: New Enzyme Efficiently Degrades Gluten In 'Human Stomach'.
Vedeli ste, že
Bezlepková diéta pomáha pravdepodobodne okrem celiakie aj pri iných ochoreniach:
– autizmus, ktorý je podľa posledných poznatkov metabolická porucha, pri ktorej dochádza k zlému štiepeniu bielkovín. Zahraničné skúsenosti ukazujú, že stav autistických detí sa veľmi zlepšuje práve týmto diétnym opatrením.
– schizofrénia, v nedávnej štúdii prišli vedci na to, že mnoho pacientov so schizofréniou (aj autizmom) má veľké ťažkosti práve kvôli absorpcii tzv. exorfínov (opioidné peptidy), ktoré vznikajú v zažívacom trakte kvôli nedokonalému tráveniu lepku a mlieka. Práve preto, niektorí lekári odporúčajú svojim pacientom bezlepkovú diétu.
– psoriáza, menopauza – v štádiách výskumu
Súvisiace články:
Berberín-nový liek na potravinové intolerancie a metabolický syndróm?
Vianočné pečenie bez múky a cukru
ChocoNut bez výčitiek, koláč bez múky a cukru – za 30 minút!
Informácie uvedené na stránke neslúžia ako náhrada návodu na použitie lieku ani nenahrádzajú návštevu lekára. Pred užitím lieku si dôkladne prečítajte príbalovú informáciu lieku.