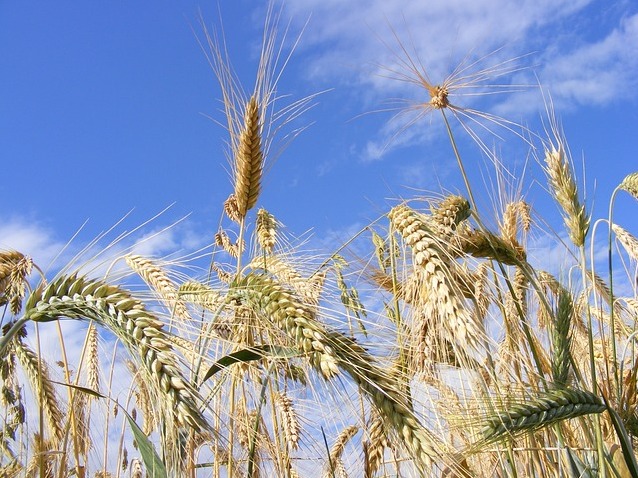 Celiakia sa môže prejaviť kedykoľvek, v detstve aj v dospelosti. Príznaky celiakie sú rôzne, niekedy dokonca nemusia byť prítomné žiadne, a práve to je dôvod, prečo sa toto ochorenie tak ťažko diagnostikuje. Najbežnejšie sú ťažkosti tráciaceho systému – hnačka, zvýšené množstvo stolice (svetlá, kyslo zapáchajúca, plávajúca na vode), nadúvanie, bolesti brucha, zvracanie, strata hmotnosti. Ďalej sú to symptómy, ktoré sa prejavujú mimo čreva a sú spôsobené nedostatočným vstrebávaním živín – anémia, osteoporóza, spomalenie rastu detí, únava, depresia, problémy s otehotnením, deficit vitamínov a minerálov (špecifické prejavy).
Rozlišujeme 4 formy celiakie:
– Prvá forma je typická pre deti. Objavuje sa hneď po ukončení dojčenia, keď sa deťom po prvýkrát podá strava, ktorá obsahuje lepok (krupičná kaša, piškóty, polievky zahustené múkou). U takýchto detí sa objavuje hnačka, bolesti brucha, nafukovanie, nechutenstvo, spomalenie rastu, sú často mrzuté a plačlivé, môže dojsť aj k anémii.
– Druhý typ sa vyskytuje u starších detí a dospelých, často ochorenie prepukne po záťaži (tehotenstvo, choroba). Ťažkosti tráviaceho systému sa vyskytujú menej často (najmä bolesti brucha), častejšie ide o prejavy spôsobené zlým vstrebávaním živín: anémia, osteoporóza, zvýšená kazivosť zubov, bolesti kĺbov, zlé pečeňové testy, únava, depresie.
– Tretia forma celiakie sa obvykle diagnostikuje náhodne pri nejakých vyšetreniach, keď pacient nemá príznaky ochorenia. Avšak aj títo pacienti zaznamenajú po nasadení liečby výrazne zlepšenie psychického i fyzického stavu.
– Posledný typ celiakie sa vyskytuje najmä u pacientov s pridruženými ochoreniami ako je diabetes 1.typu, Downov syndróm, zápal štítnej žlazy; výsledky krvných testov sú pozitívne, ale črevná stena je v poriadku, aj takýto pacient musí prejsť na bezlepkovú stravu, lebo po čase hrozí riziko plne rozvinutej črevnej lézie.
Niekedy sa u pacientov, ktorí trpia neznášanlivosťou lepku, vyskytuje (najmä na začiatku ochorenia) neznášanlivosť aj na iné potraviny. Často to býva laktózová intolerancia, ktorá sa prejavuje tak do dvoch hodín po požití potraviny obsahujúcej laktózu (napr. mlieko, jogurty) zvracaním, nafukovaním, bolesťami brucha, hnačkou.
Diagnostika celiakie
Diagnostika celiakie sa realizuje dvoma spôsobmi. Najskôr sú to krvné testy a v prípade pozitívnych výsledkov musí pacient podstúpiť črevnú biopsiu, na základe ktorej už môže lekár potvrdiť alebo vyvrátiť ochorenie. Pri črevnej biopsii vám lekár pomocou endoskopu odoberie vzorku sliznice tenkého čreva, ktorá sa potom podrobí histologickému vyšetreniu. Nezúfajte, ak vám bola celiakia diagnostikovaná. Lepšie ju mať a zariadiť si podľa toho jedálniček, ako roky trpieť a nepoznať príčinu.
Orientačný test na celiakiu si môžete kúpiť aj v lekárni. Celiatik test vám z kvapky krvi dokáže zistiť neznášanlivosť lepku. Ak vám vyšiel test pozitívne, musíte ísť k lekárovi, lebo až biopsia tenkého čreva môže potvdiť, či máte skutočne celiakiu.
Súvisiace články:
Vianočné pečenie bez múky a cukru
Valentínsky cheesecake bez múky a cukru
ChocoNut bez výčitiek, koláč bez múky a cukru – za 30 minút!
Informácie uvedené na stránke neslúžia ako náhrada návodu na použitie lieku ani nenahrádzajú návštevu lekára. Pred užitím lieku si dôkladne prečítajte príbalovú informáciu lieku.